LA CURADIÑA ENCUENTRO SURF RESORT, COMING SOON…..STAY TUNED FOR SOMETHING AWESOME
WELCOME

BEST PLACE TO SURF, RELAX & ENJOY
PROVIDING YOU THE BEST QUALITY SERVICES
We can't wait for our dream opening at the end of the year! La Curadiña Encuentro Surf Resort has eight cozy accommodations and a tropical dining area within walking distance of the world-class surf at Playa Encuentro in the Dominican Republic. Jump out of bed at sunrise for a dawn patrol at any of the multiple surf spots. Or how about an afternoon surf session with one of the most amazing Caribbean sunsets from the wave's peak!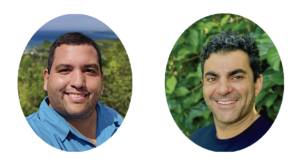 Yours truly,
Ricardo & Rubén
Owners
DISCOVER OUR ACCOMMODATIONS

Kings and queens sleep here
With 4 suites, these cozy stays are beautifully decorated with a mix of rustic artisan and modern pieces. Great space to feel at home. Each deluxe king suite (430 sqft.…
Read More
Enjoy cooking and feel at home
With 4 residences overlooking our tropical garden, is the perfect accommodation for an all-inclusive surf retreat. Each residence (700 sqft. / 65 sqm) accommodates up to 4 guests. Get creative in your fully…
Read More
Testimonials

Lovely people - Amazing experiences - coming soon!